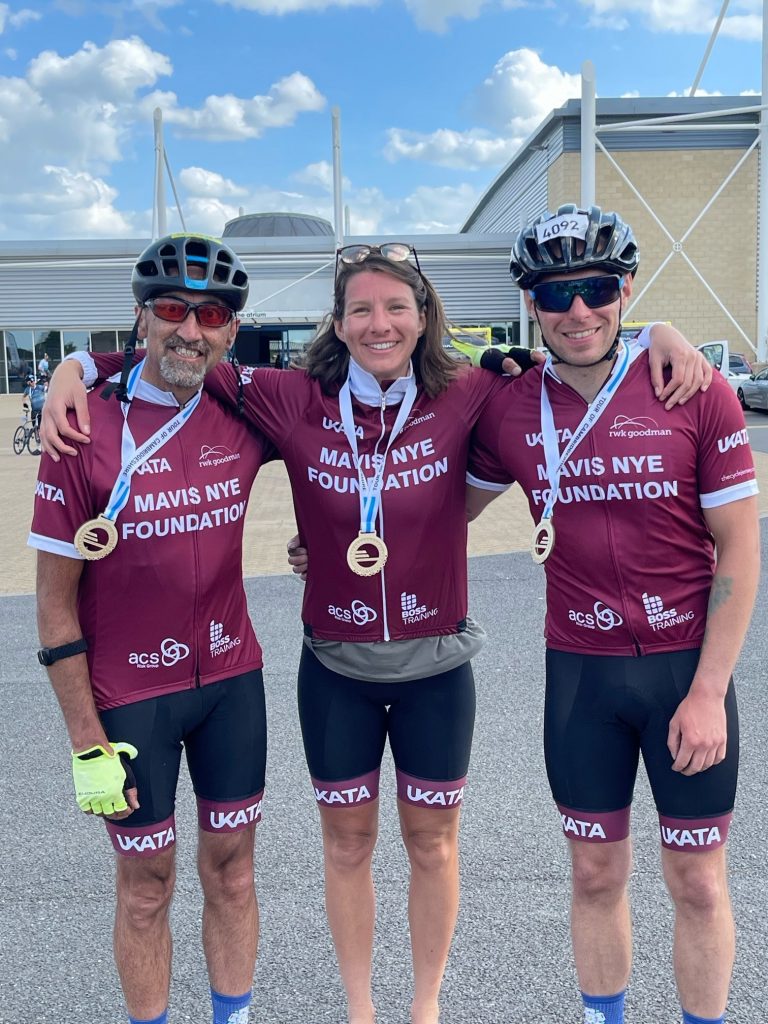 Now two races down in the MNFCC, the team competed in the Gran Fondo World Championship Qualifier, with each team member entering different categories.
Missing two years of the race following Covid19 restrictions, allowed the organisers additional time to improve rider experience, encouraging local residents to show support along the route, add a 50-mile sportive for the first time and expand the off-bike activities to create Britain's biggest cycling festival.
Team leader, Ab Woolass, entered the men's 100-mile race, coming 57th out of 154 in his category, his time was five hours six minutes, a new personal best taking 26 minutes off his previous best time.
Toni took part in the women's 67-mile race, placing 7th out of 13 in her category, 10th overall in the women's race category. She achieved a time of three hours six minutes.
Finally, James completed the 100-mile race and finished 57th out of 101 in his category. His time was six hours 32 minutes; however, he was forced to stop as he picked up a puncture! His total ride time was five hours 49 minutes, still managing a personal best.
Speaking after the race, Ab said:
"The races today were really tough and very very fast, with elite club rider from all over the UK. I'm proud of the team for setting new personal bests and we look forward to the Dragon Ride, a very tough ride taking the team over numerous mountains in Wales."