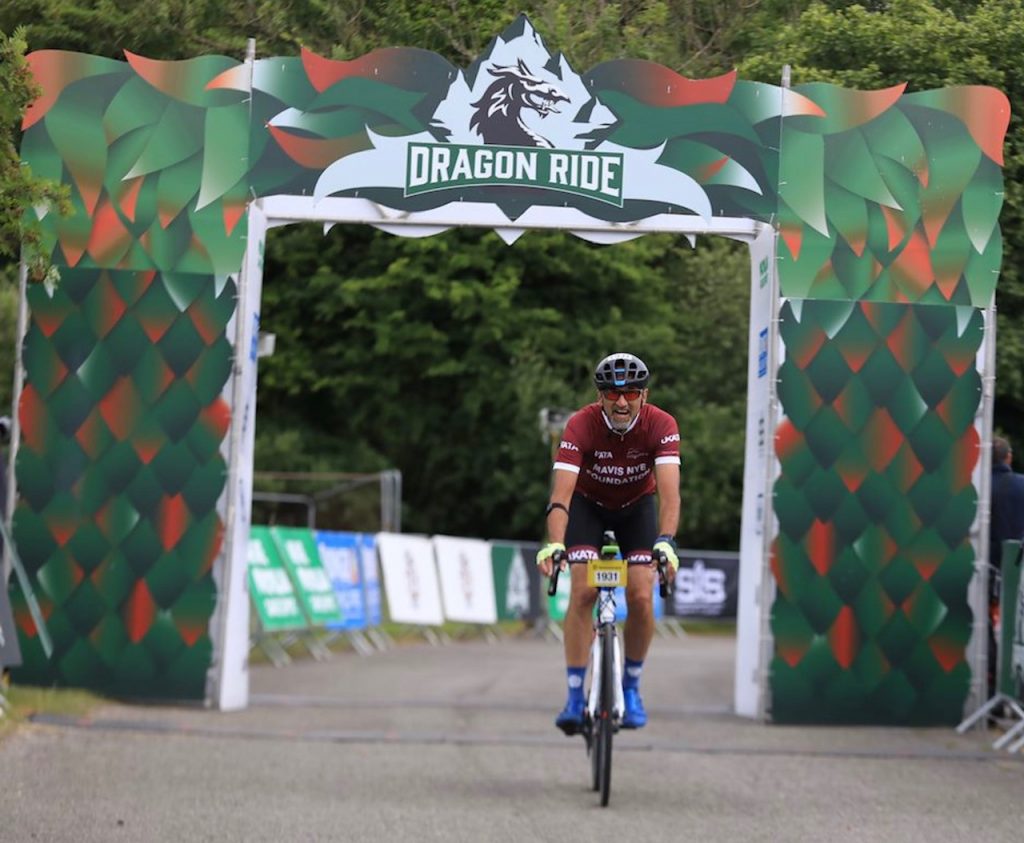 Racing on Sunday 19 June, the MNFCC tackled races across the UK, raising asbestos and mesothelioma awareness and promoting The Mavis Nye Foundation and the work the charity does.
James, Toni and Ab tackled The Dragon Ride in South Wales, starting at Port Talbot.
Toni, Ab and James took on The Dragon Ride. Toni and Ab took on the Gran Fondo, a 134-mile ride with 11,869ft of elevation. Out of 1,179 entrants, Ab finished 272nd overall with a time of 9 hours 7 minutes and an average speed of 14.8mph.
I found this course pretty demanding, due to not feeling well part though the course, hence this hindered me a little, but I did manage to battle my way through and put my foot down a bit for the last 3rd. Plenty of chances to talk with others about the Mavis NYE Foundation and why we were riding.

Ab Woolass
Toni finished 126th overall with a time of 8 hours 18 minutes with an average speed of 16.1 mph and being the first female to complete the course.
The Gran Fondo was a spectacular course. The climbs were beautiful, challenging, but manageable. We were incredibly fortunate to have brilliant weather throughout the day. There was a strong sense of camaraderie between all riders, which also provided a great opportunity to talk with others about the Mavis Nye Foundation. A really wonderful day out and a great achievement.

Toni Purvis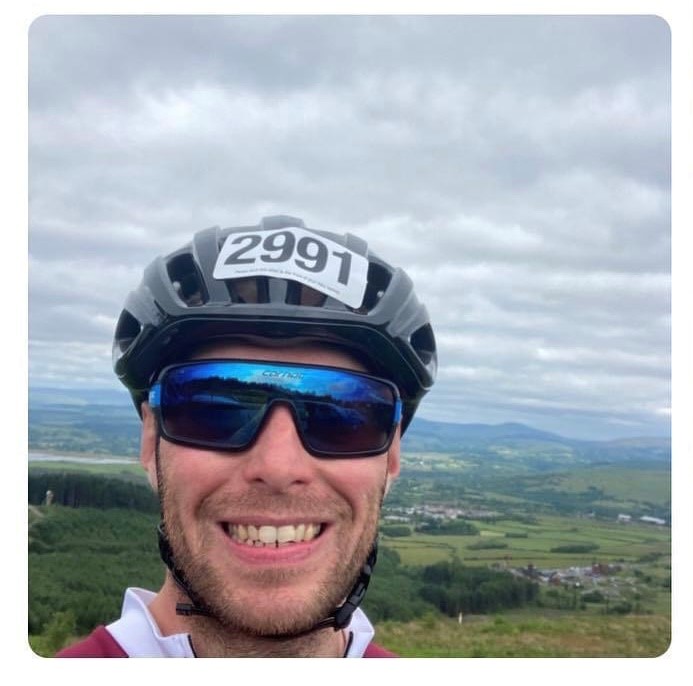 Finally, James took on the Medio Fondo, with 886 participants and 97miles with 7,860ft of elevation, James finished 386th overall with a time of 6 hours 54 minutes and an average speed of 14.1 mph.
The best ride I've done so far with amazing scenery. The climbing was epic too! Can't wait for next years dragon now.

James Griffiths
However, whilst most of the team were taking on The Dragon Ride, Marnie was competing in the London to Brighton ride, promoting MNFCC and its sponsors.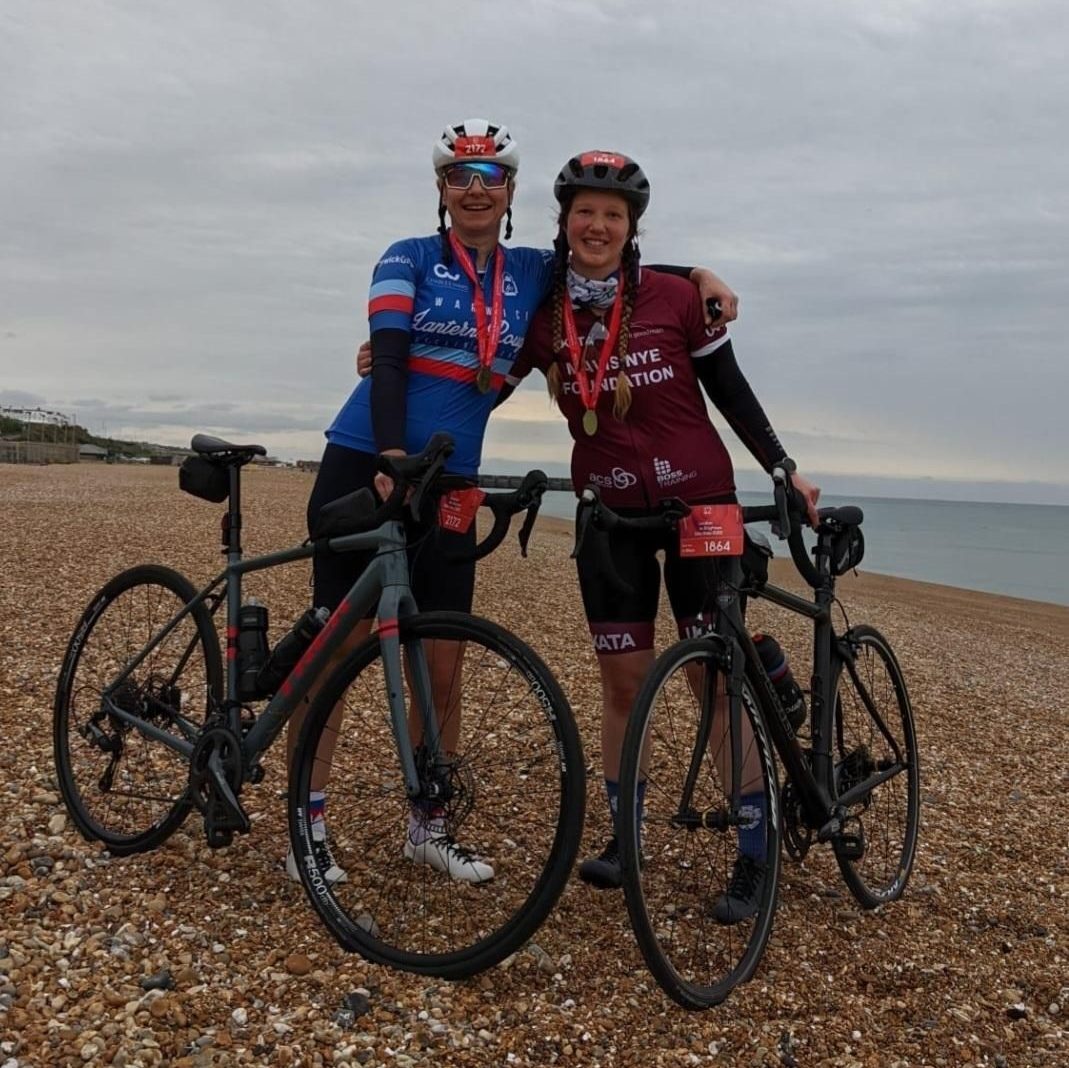 The race was 53.22 miles long with 3153ft of elevation. With 1,500 entries, Marnie finished the ride in 3 hours 56 minutes with an average speed of 13.6mph.
The London to Brighton had a great atmosphere. It was a rolling course over the South Downs which ended with a tough hill called Ditchling Beacon, the highest point in East Sussex. The views from the top were spectacular and the support from the marshals and spectators throughout were incredible!

Marnie Owen
You can still donate and become a supporter, donate and you will be granted access to the MNFCC Supporter logo.